RAM Geared Motors are extremely efficient gear units which are compact and sturdy and capable of transmitting power with utmost efficiency. It can deliver torque up to 10,000 Nm with various possible ratios.
RAM geared Motors are aesthetically designed with various mounting options. They are having a wide applications in core industries like Cement, Power, Mining and other infrastructure-related machinery.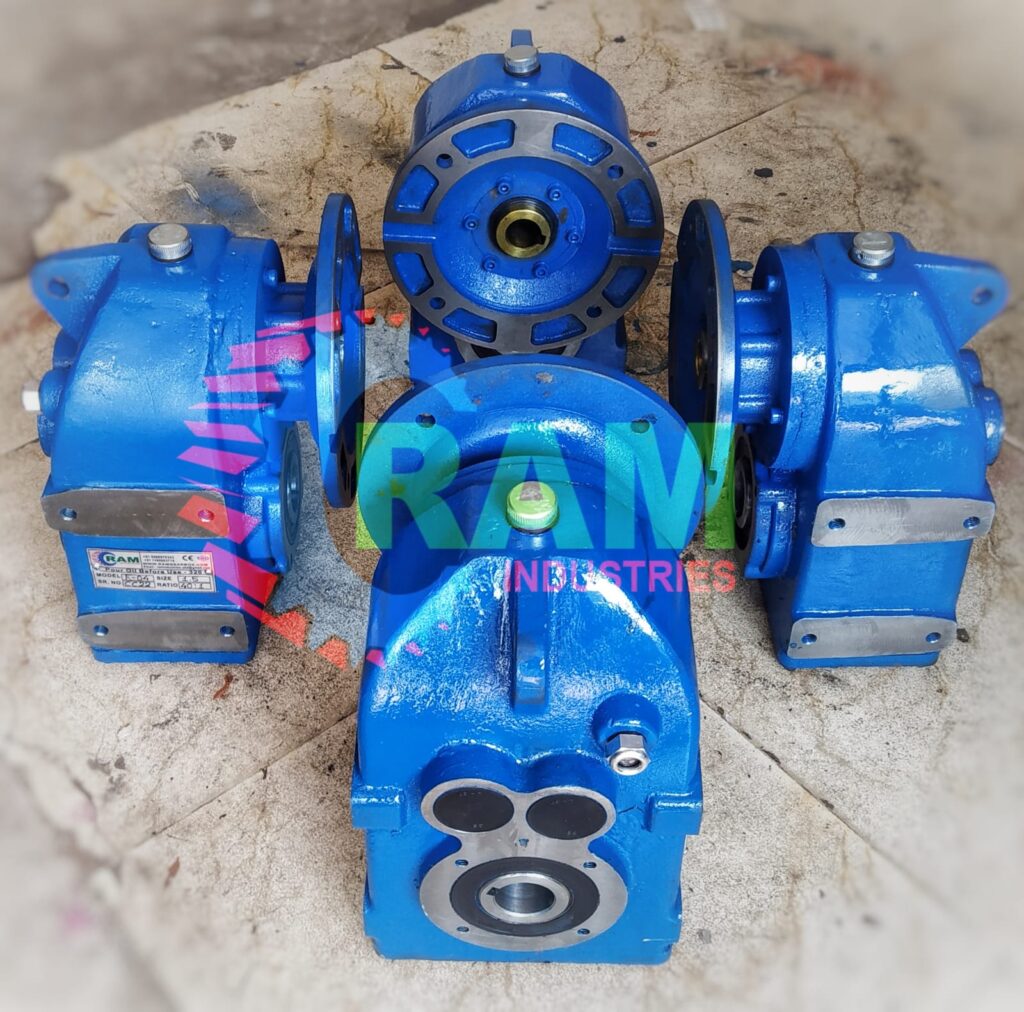 Types :
RAM offers various types of Geared motor models like
In-line Helical Geared Motor
Right Angle Bevel Helical Geared Motor
Parallel Shaft Mounted Helical Geared Motor
Specifications :
Ratios : Available in 3 and 5 stages and for Ratios of up to 2000:1.
Power: Higher power ratings for maximum torque from 0.25 Kw to 100 Kw and up to 10000Nm.
Mounts : Vertical, horizontal and direct drive mounting configurations.
Motor Sizes : IEC Frames from 63 to 280.
Lubrications : Oil splash type lubrication or Grease filled.
Product Features :
Input Versions : Geared motor, Motor-mount Reducer for IEC Motor and Reducer unit with Solid input shaft.
Output Options : Solid Shaft and Hollow Shaft.
Motor Options : Includes motors of types Standard, Brake, Flame-proof, Crane-duty.
Accessories : Backstop, Shrink Disc, Torque Arm.
Applications and Industries :
Conveyors and Feeders in Mining and Quarrying
Mixers
Cranes
Special Purpose machines
Pharmaceutical machines
Plastic and Printing machines
Road construction equipment
Rubber and paper industries
Ports, Airports, and Terminals
Wastewater treatment and biogas plants
Steel and Foundry