"RAM" SMSR are high quality products submitted to intense quality control and manufactured with highest precision.
"RAM" SMSR is compact, totally enclosed and are designed for direct mounting to ensure positive drive and permanent alignment minimizing space requirement and layout problems.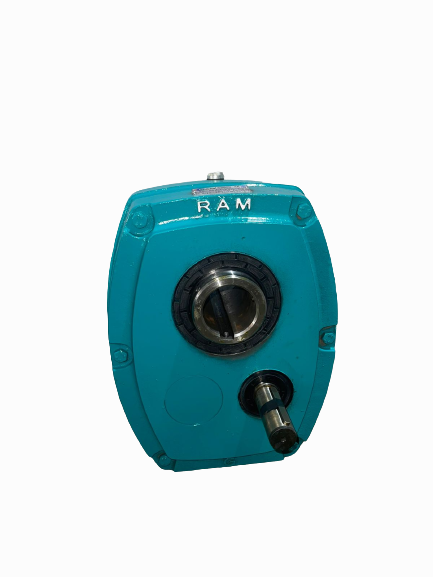 Specifications :
Ratios : Available in single stage (Ratio:5:1) & Double stage (13:1 & 20:1)
Models : Available in 5 different gear case size from 'D' to 'H'.
Bore size : 20 mm to 85 mm, imperial optional available.
Mounting position : Vertical, horizontal and direct drive mounting configuration.
Lubrication : Oil splash type lubrication.
Housing : Close grain cast iron case construction.
Product features :
Input options : Chain, Coupling, and Belt pulley.
Output options : Standard hollow shaft.
Accessories : Backstop, Torque arm and Motor mounting.
Applications and Industries :
Conveyors
Mixers
Special purpose machines
Road construction
Mining and crushing
Aggregate quarrying
Textile machines
Cement